Attend one of our upcoming events.
Missouri CASA Conference 2019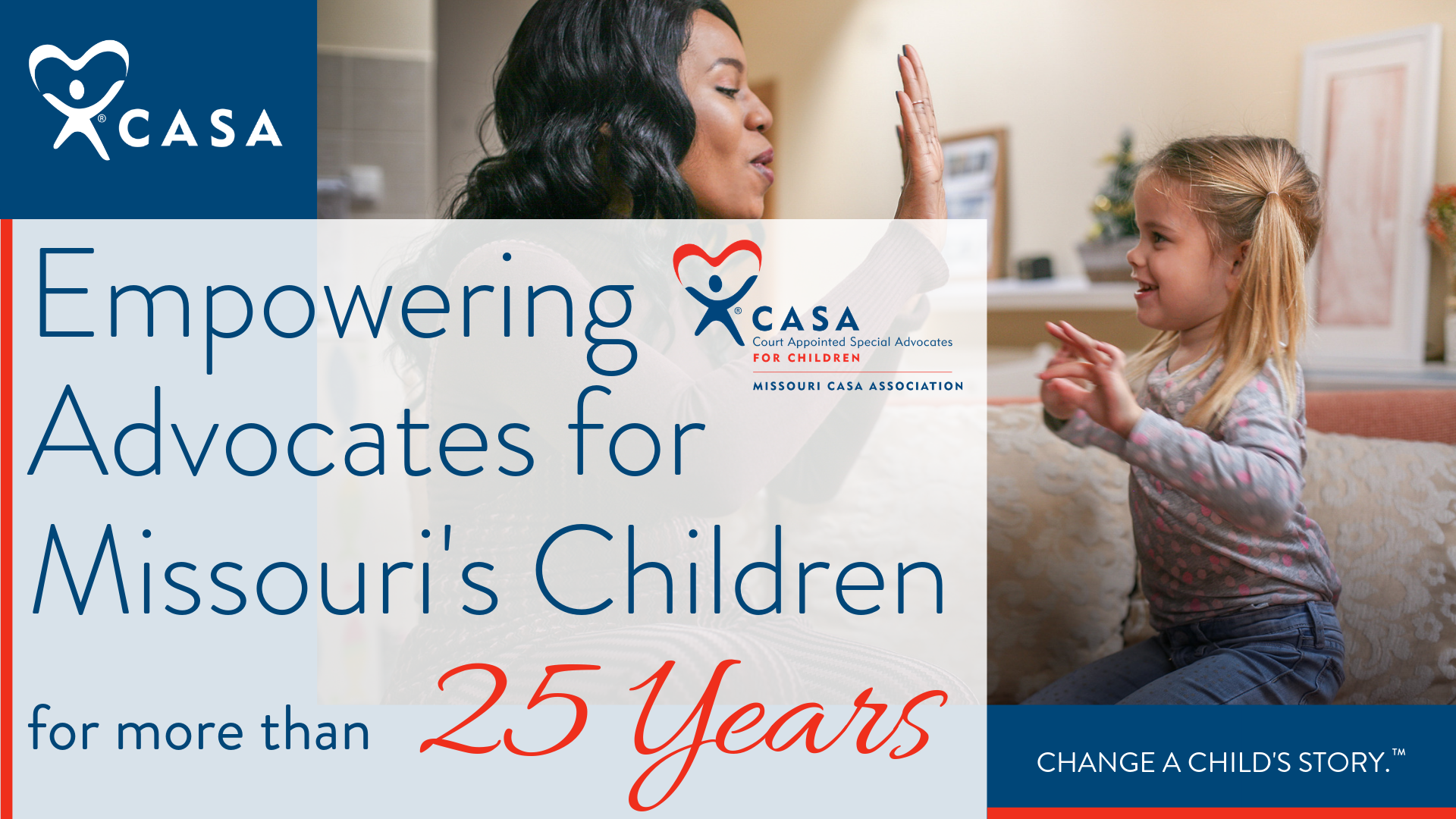 Join us for the 2019 Missouri CASA Conference in Columbia! Enjoy a jam-packed day with sessions on trauma, educational advocacy, older youth panel, and more. We're also excited to have a plenary session and breakouts by featured guest, Barry Altland. Learn more about Barry and the Head, Heart, and Hands Collective at headhearthandsengagement.com. We hope that this will be an impactful and informational event for the Missouri CASA network.
Don't forget to book your hotel!
Location: The conference will be held at the Holiday Inn Executive Center, 2200 Interstate 70 Dr. SW, Columbia MO 65203.
Hotel accommodations: Holiday Inn Executive Center has a block of rooms for $102.95/night. Reservations can be made by calling the hotel at (573) 445-8531 and referencing the MOCASA block with code CA9 or click here to make reservations online.